Head of Group: Prof. Jim Haseloff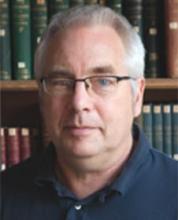 Synthetic Biology is an emerging field that employs engineering principles for constructing genetic systems. The approach is based on the use of well characterised and reusable components, and numerical models for the design of biological circuits.
We have constructed a series of tools for controlling gene misexpression and marking specific cells in growing plants. We are building a new generation of genetic circuits that incorporate intercellular communication, and could be used to generate self-organised behaviour at the cellular scale. These can be used to reprogram plant development and morphogenesis. We have chosen Marchantia polymorpha as a simple model system for understanding and engineering plant growth. This lower plant provides unparalleled benefits in ease of culture, simple genome, haploid genetics, open form of development and rapid growth and regeneration, and is an ideal partner for modern quantitative analytical tools.
More details of our research, people and educational materials can be found at: http://haseloff.plantsci.cam.ac.uk.
Synthetic Biology initiatives in Cambridge
The laboratory helps to organise a range of Synthetic Biology themed initiatives that promote interdisciplinary exchange between Biology, Computer Sciences and Engineering in Cambridge though informal meet-ups, forums, project-based training and shared research projects.


SynBio SRI
http://www.synbio.cam.ac.uk
A clearing house for information about synthetic biology research at the University of Cambridge

OpenPlant
https://www.openplant.org
Research centre to promote open technologies for plant Synthetic Biology

Biomaker
https://www.biomaker.org
Project funding for construction of low-cost devices for biology


Cafe Synthetique
http://www.meetup.com/Cambridge-Synthetic-Biology-Meetup
Monthly meeting for networking and building interdisciplinary links


Biomakespace
http://biomake.space
An innovation space for biological engineering located in the historic original MRC-LMB building
Cambridge CODE (Centre for Organismal Design and Engineering) project is a new initiative that brings together biologics, engineers, physicists, mathematicians and computer scientists to tackle the challenge of engineering of growing cellular systems, where advanced biology and artificial intelligence techniques can allow the creation of predictive multi-scale models for living systems, and used to guide genome engineering and redesign of organisms. https://www.plantcode.org