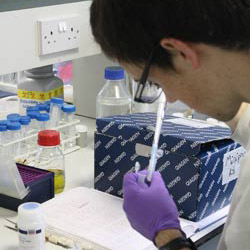 M.Phil. and PhD by research
The Department of Plant Sciences is an outstanding University Centre for research in plant and microbial sciences and offers unrivalled research and training opportunities. Please also see the full List of available projects.
The Department has the overriding aim to provide all its Postgraduate students with every opportunity for a broad education and a compatible environment in which they may complete a PhD or MPhil successfully. The Department will aim to provide guidance and, where appropriate, the facilities to allow Postgraduate students to develop a number of different skills.
The Department has a number of projects which involve collaboration with Partner Institutes including the Sainsbury Laboratory, NIAB, British Antarctic Survey and international conservation organisations based at the Cambridge Conservation Initative in the David Attenborough Building. The Department has also a number of links with industry and/or breeding organisations. Placements will be dependent on the availability of a supervisor and project.
M.Phil. Biological Sciences (Crop Sciences)
The department has just launched a new MPhil Biological Sciences (Crop Sciences) which includes taught and research components. The deadline for applications is 5th January 2023. Candidates will be shortlisted and invited for interview by 12th January and offers made by 2nd February.
Read more here
https://www.plantsci.cam.ac.uk/mphil-biological-science-crop-science
Apply here
https://www.postgraduate.study.cam.ac.uk/courses/directory/blblmpcsc