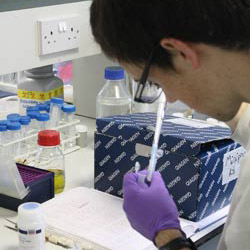 The Department of Plant Sciences (including the Crop Science Centre and Botanic Garden) is an outstanding, interdisciplinary University Centre for research in plant and microbial sciences and offers unrivalled research and training opportunities. The Department has the overriding aim to provide all its Postgraduate students with every opportunity for a broad education in an inclusive environment where they may perform outstanding research and complete a PhD or MPhil successfully. Projects can involve collaboration with University Partner Institutes including the Sainsbury Laboratory, NIAB, British Antarctic Survey and international conservation organisations based at the Cambridge Conservation Initiative in the David Attenborough Building. The Department also has links with industry. The Department recognises the importance of Postgraduate training and research, providing an inclusive and supportive environment for Postgraduates from diverse backgrounds (https://www.plantsci.cam.ac.uk/equality).
We offer MPhil and PhD by research thesis and also an MPhil in Crop Sciences by advanced study. Our multi-national student cohort of around 100 enjoys:
Excellent research infrastructure (including state of the art equipment, plant growth and IT facilities).

A lively academic environment including seminars and presentations from international scientists, both in plant sciences and other disciplines.

A training programme embedded in the

University's Postgraduate School of Life Sciences

which will develop your knowledge base, IT and presentation skills (please see

https://www.postgradschl.lifesci.cam.ac.uk/GSLSRD

).

Awards for excellence in research, poster presentations and research seminars.

Access to an extensive library as well as the Herbarium and Botanic Garden.

Opportunities for undergraduate teaching.

College membership; opportunities for networking, socializing and accommodation.
Please now see the "Prospective Students" page for projects details, eligibility and funding. The Postgraduate Open Day will also help.