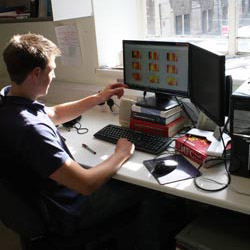 Entry requirements
The minimum qualification for all of our courses is a UK good II.i Honours degree and you must have completed or be released from any current training or education course before the start of your course with us. If your degree is not from the UK, please check International Qualifications to find the equivalent in your country. International students should also check whether they meet language requirements. You should be aware that meeting the minimum academic requirements does not guarantee entry; it is only one of the factors taken into account when academic selectors make their decision. 
Which qualification do you want to apply for?
The following links will take you to information on course structure, deadlines and how to apply (including mandatory elements of an application such as a Research Proposal). Each course description also includes the "Apply now" button that gets you in the University's Applicant Portal.
https://www.postgraduate.study.cam.ac.uk/courses/directory/blblmpcsc
More information on this course can be found here
The deadline for applications for a Scholarship is 4th January 2024. Candidates will be shortlisted and invited for interview in January and offers made in February. The application deadline for candidates not seeking a scholarship is April 24th, 2024. You can apply for up to 3 MPhil in Biological Sciences by advanced study with one application fee
MPhil in Biological Sciences - course code: BLPSM1
PhD in Plant Sciences - course code: BLPS22
Follow our How to apply link for guidance on selecting a project and supervisor for the MPhil by thesis and PhD in Plant Sciences.
The Department also offers funded PhD studies through several inter-departmental schemes that have their own application processes:
Please note that application and funding deadlines vary with the programme you apply to.