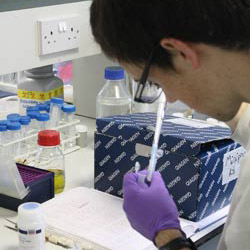 The Department of Plant Sciences is an outstanding University Centre for research in plant and microbial sciences. It offers unrivalled research and training opportunities in the following areas of plant and microbial science:
Click on the research themes above for information on available projects and funding opportunities. Please also see the full List of available projects.
The Department has the overriding aim to provide all its Postgraduate students with every opportunity for a broad education and a compatible environment in which they may complete a PhD or MPhil successfully. The Department will aim to provide guidance and, where appropriate, the facilities to allow Postgraduate students to develop a number of different skills.
The Department has a number of projects which involve collaboration with Partner Institutes including the Sainsbury Laboratory, NIAB (National Institute of Agricultural Botany), BAS (British Antarctic Survey), English Nature, the Natural History Museum, and international conservation organisations based in the David Attenborough Building (i.e. CCI). The Department has also a number of links with industry and/or breeding organisations. Placements will be dependent on the availability of a supervisor and project.